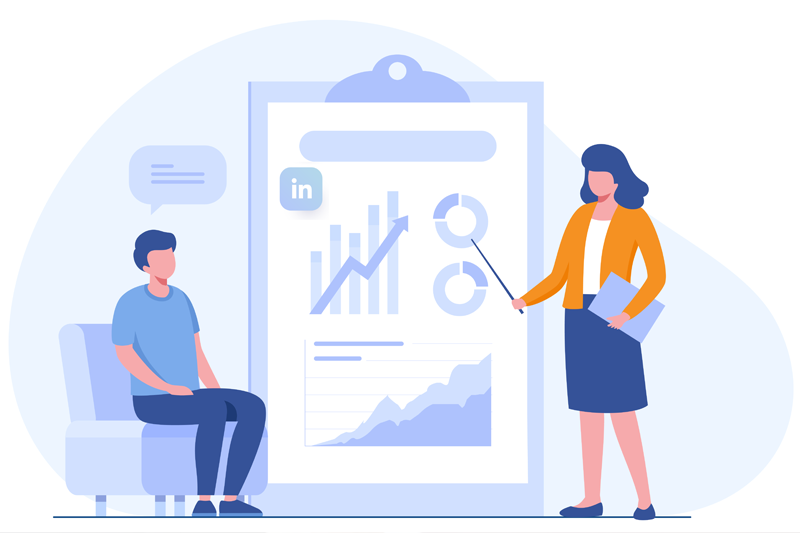 How To Use LinkedIn To Get A Job
LinkedIn is a powerful tool for job seekers, as it provides access to a large network of professionals and job opportunities. By optimizing your profile, engaging with others, and using the platform's resources, you can increase your chances of finding your dream job. Here are some tips on how to use LinkedIn to your advantage in your job search.
Pick the perfect LinkedIn profile picture
Your profile looks inactive and unimpressive if there is no profile photo so never keep your profile without profile picture. While uploading, make sure that photo should be professional with front facing.
No group photos, no group photo cutouts, and certainly no selfies.
Make sure you're smiling and looking approachable! Remember that you're trying to sell yourself as someone good to work with.
You can also upload cover photo, this is less important but if you have something which you think will look good, go for it.
Write a professional summary in your profile
You should never keep your summary box blank. While writing your summary, always highlight your achievements. If you will write summary in pointers, your profile will look more neat and clean.
You can also mention your contact details in summary which will make it even easier to connect with you
Your Profile summary should be precise so that any unknown person who is going to visit your profile can know more about you without even talking to you.
Promote your work experience on LinkedIn
Add your work experience systematically and any professional course you have done. Along with that you can mention your voluntary work also.
Don't just write what you did, show that how you have contributed and how it made a difference.
You can share your achievements/awards of your current/previous workplace. Most important is to stay active on LinkedIn. Make connections, Chat with professional. This will help you in your personal branding and you will also be aware about Industry.
Use LinkedIn's job-search function
There are loads of jobs listed on LinkedIn daily. They have a search function and you can search jobs according to your industry, role, location etc. You can subscribe job function of your dream company and when that company will list job on LinkedIn, you will get notifications.
Use LinkedIn for interview preparation
You can also prepare for your interview with the help of LinkedIn. Whenever you are applying for a job through LinkedIn, read about the company or person who has posted that job. This will help you to understand that person better and you will perform accordingly in interview.
You can create a lot of opportunities without any help by using a platform like LinkedIn.
If you have not yet received the reply of any job application, please follow these small but useful tricks. These will definitely help you to get a better opportunity through LinkedIn.
Always make your LinkedIn profile presentable because recruiter most probably will check your profile first.
By following these tips, you can effectively use LinkedIn to find your next job. Remember to be professional, engage with others, and use all of the resources available to you on the platform. With a little effort, you can increase your chances of finding the perfect job for you. Book an appointment with our LinkedIn profile services at TrueCV that makes your way easier to get a job.
Thank you!