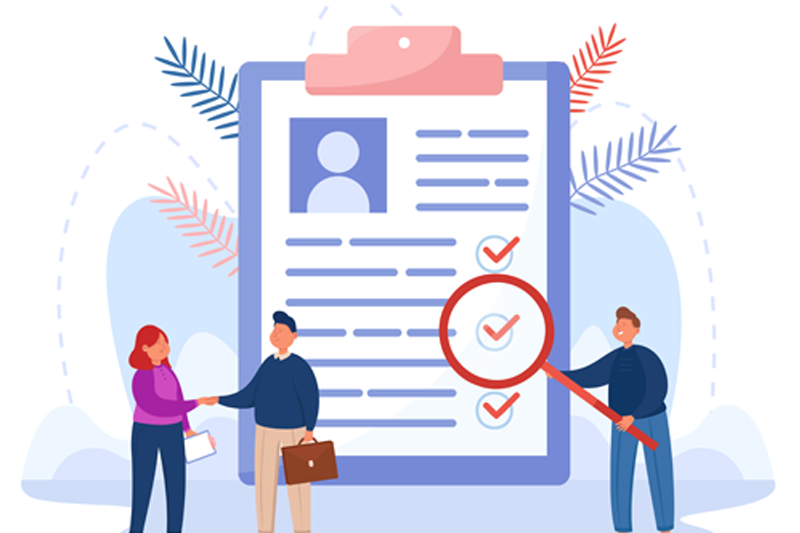 How To Choose The Best Resume Writing Service For You?
When it comes to landing that highly desired invitation for an interview, a well-written and artistically designed resume can be the difference between you getting the job and not. It can be difficult to select the best resume writing service because there are a lot of options available.
Whether you're just a fresher or you already have a resume but find it lacking, hiring the best resume writing service offers you the boost that you need.
Your unique abilities, qualifications, and experience can all be showcased in the best possible way on a resume that a resume writer can produce for you. A skilled resume writer makes it their duty to assist you to land your ideal job.
Therefore, we've listed a few key points in this article to help you avoid problems the next time you use the best resume writing service.
1. Qualifications
Analyze what qualifies them to write one of your most critical documents. To become a professional resume writer, writers must pass exams and demonstrate considerable knowledge and experience in resume writing. The certification procedure demonstrates a person's commitment to their field and their customers. There is no shortage of individuals offering their services as resume writers on websites, but it doesn't imply they are knowledgeable about the techniques that make a resume effective.
2. Process
Are your needs met by the resume writing procedure used by the business? The best resume for you may differ from the best resume for someone else, who might only require minor changes to their present resume. Some resume writing services never talk with the client directly before creating a written resume; instead, they exclusively communicate with them by email and spreadsheets. Some services conduct phone consultations with clients to gather crucial details and information that might not be well conveyed in questionnaires and worksheets.
Also, take into account how much time you have to dedicate to the project. If you have a limited amount of time, it might not be in your best interest to spend hours filling out long spreadsheets and surveys.
3. Read Sample Resumes
Verify the resume sample's format, grammar, and page layout before you use it. To establish whether the business frequently utilizes a modern or traditional resume, you can also evaluate its writing style. This might assist you in determining their degree of knowledge and whether their services are appropriate. The focus of modern resumes is on original, customized style and content. You are wasting your money if the writer provides you with a resume that is identical to the one provided to the next job seeker.
Finally, ensure the samples are appealing to you and reflect your style. If the samples you see don't appeal to you, the one they make for you is probably not going to either.
4. Reviews
Reviews are essential for determining the quality of a professional resume writing company. Read the web reviews of the company and conduct research. To find out more about their services, check out independent review websites. This can help you find the best businesses to use for writing professional resumes. You will also be aware of their level of expertise and devotion to the scheduled delivery date. It helps in saving time and money by doing this.
5. Check for awards and features
Award-winning professional writing services often perform well in the resume-writing sector. You can be assured that you're dealing with a leading resume writing service if the company you're considering has received a nomination or writing awards. A resume writing service's reputation may also be shown by appearances in important publications with a huge readership.
6. Do they offer any guarantees?
Since there are simply too many factors beyond the writer's control once they send over the final document of your resume, many professional resume writing services will not provide any guarantees. You're likely to come across four types of resume assurances: satisfaction, interview, job, and money-back. You must decide which assurance, if any, will benefit you the most. Even while not all companies offer a guarantee, it is still wise to have a secondary option in case you are dissatisfied with your resume.
7. Time
The return time for resumes varies depending on the company/expert you hire. Everything from a 24-hour turnaround to a month-long or longer waiting list is available. How much free time do you have? You might be able to wait for your documents for 30 days if you're not actively hunting, are working, and don't need a resume right away. But, if you're looking for quicker options then using a service that guarantees a professionally written resume in a couple of days to a week may be your best choice.
8. Knowledge about your sector
It's crucial to look for a resume writing service that has at least dealt with resumes of other people in your line of work, although it isn't easy to find one with expertise in your sector.
9. Familiarity with Keywords
Every business and profession has its terminology, abbreviations, qualifications, and professional skills that define the work they do. These resume keywords are used by applicant tracking systems (ATS) to rank your application and assess your suitability for the position.
To make your resume ATS-friendly, a good resume writing service provider should be knowledgeable about how applicant tracking systems operate.
10. Determine your budget
When using a professional CV writing service, the cost is an important consideration because it impacts the quality of the work. The location, level of writing experience, and certification of the business all affect the price. The price may also be impacted by your level of experience. If you're changing careers, you might have to pay more than a candidate with less experience or a fresh graduate.
CONCLUSION
It's crucial that you feel at ease working with your chosen resume writer. You won't be able to share the crucial information required to develop an outstanding resume if you don't feel that you can chat with them openly and honestly. It's a good sign that you're hiring the correct person if you get along with them and enjoy everything that they have to give.
A resume that is expertly produced by a leading resume writing service will assist you in overcoming challenges and successfully exhibiting your professional brand to the hiring managers who will be reviewing your resume. Therefore, make sure you follow these guidelines while choosing a best resume writing service and hiring professional resume writer for you.