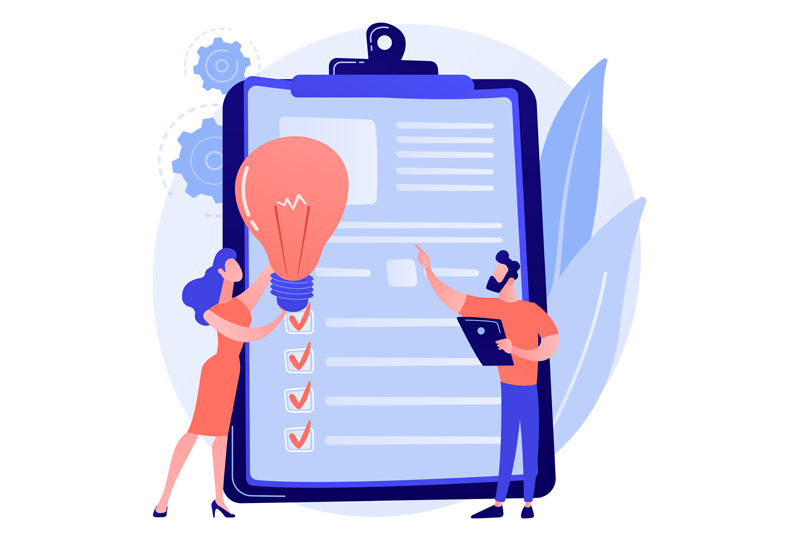 Top 5 Resume Writing Tips For Experienced Professionals
An experienced professional with a solid resume can justify why they are an excellent fit for a position. Your resume is, undoubtedly, the most significant sheet of paper you will ever own. If done properly, it can benefit you by unlocking doors. But if something goes wrong, your resume will fall into the dustbin. Therefore, we are going to focus on the top 5 resume writing tips for experienced professionals.
The resume of an experienced professional should be informative and well-organized. When you are looking for a senior-level position, make an effort to present your job application and resume with a higher level of professionalism. Here are some resume writing tips to help you in creating a resume that will stand out and get you interviews.
1. Follow the proper resume format.
The first of all the resume writing tips is to consider writing in order that is most likely to attract potential employers.
Write a professional summary
Your name and contact information should be listed first on your resume, followed by a brief and informative summary. But what should you include in your summary?
1. The position name for which you are applying
2. A brief description of the background of your professional experience
3. Description of your most notable achievements
Consider your professional summary to be a career highlights section. It should be brief but thorough enough to demonstrate that you have the qualifications for the position.
Although resume summaries are optional for the majority of candidates, recruiters strongly advise them for experienced resumes. As your resume is probably longer and more in-depth, a summary allows hiring managers to quickly scan your most significant achievements. It saves them time to determine whether the candidate is qualified for the position or not.
Work experience
Your work experience should take up most of the space on your resume. The more recent the position, the more specific your achievements should be. While older roles might only have one or two, your most current employment may have upwards of 10-15 accomplishments spread throughout many categories.
While stating your work experience, start with your current or most recent job. Follow it with the one before it, then the previous one, and so on. In this way, it would be easier for the interviewer to understand your qualification/experience.
Also begin by stating the job role, period of working and company name. Then explain or list your roles and responsibilities with strong verbs.
Education
Lengthy education sections are, not necessary for the resumes of experienced professionals. Include the name of the school that you attended, the degree(s) you got, and your major in a list, arranged in reverse chronological order (latest one first). Any more information, such as graduation dates, courses, and grades, can be left out. But if your score was more than 90%, add it.
Skills
At the end of your resume, you might include a brief section where you can list your hard skills. Keep the focus on high-level leadership skills and basic industrial skills relevant to the particular industry you are applying for.
To get past applicant tracking systems, which can automatically scan and exclude applications lacking important keywords, your skills section is crucial. Use subheadings for specific skills and limit your choices to 3–4 categories that are most relevant to the position you are looking for if you want to make a significant impression in a limited amount of space.
Additional Section
Include sections for certificates, awards/recognition, publications, speaking engagements, and community engagement as needed. Even if you can't mention any noteworthy achievements or leadership experience, it can still be a good idea to add one or two additional sections to the conclusion of your resume.
For example, you can add sections like board memberships, certifications, volunteering, professional affiliations, etc.
2. Highlight Business And Financial Impacts
Hiring managers trying to fill the positions are looking for impact. Even though qualitative outcomes are wonderful and can undoubtedly help the reviewer get a sense of the type of person you are. This is one of the most crucial resume writing tips which you shouldn't ignore.
Being a good person is not likely to get you an experienced position. You're going to be employed to generate revenue, spur business expansion, save expenses, streamline operations, enhance employee productivity, and, well, deliver. Make sure everyone knows if your marketing strategy led to a 35% increase in sales!
What is the best strategy to immediately showcase your proficiency in this? This resume writing tip emphasizes displaying the outcomes. Display the numbers. Making a subsection titled "Key Accomplishments" or "Key Highlights" for each job you've held is one of the easiest methods to achieve this. Make the most captivating numeric data bold so that people can find this information with ease.
3. Keep It Short
Don't make it too lengthy. A basic resume writing tip for the length of the resume is two pages. This will provide you enough space to highlight your professional experience and, more significantly, your accomplishments.
Move your previous employment and entry-level positions to page two and just include the most relevant information. Also, check that the previous employment positions you are including are relevant to the position that you are applying for.
Unable to decide what to keep? You will be forced to prioritize which information should be included and which ones can be deleted if you follow this resume writing tip. Consider yourself the recruiter, and read your executive resume line by line. Is everything interesting and relevant?
4. Highlight your most relevant skills in an easy-to-read format.
Normally, hiring managers will quickly scan through your resume before reading the finer details. The next resume writing tip is to make sure your core skills, are listed in an easy-to-read fashion for your resume to quickly stand out.
Moreover, be sure the skills you select closely relate to the job for which you are applying. If you have access to one, review the job description and adjust your resume accordingly. This resume writing tip should support your career summary if done properly.
5. Typos, Grammar, And Formatting
Verify that the writing is error-free in both spelling and grammar. Get it reviewed by another person as well. An employer might have a bad impression of you if your resume has a minor spelling error. You can even lose out on the job for not following this important resume writing tips.
Make the format clean, appealing, and consistent. Avoid using more than two fonts (one for headings and one for content), and avoid using brightly colored unprofessional fonts. Minimally use graphic lines, and avoid underlining the text.
Conclusion
Simply focus on creating a high-quality resume that highlights your successes, is simple to scan, and is visually appealing, and you'll be well on your way. We hope these resume writing tips help you to land your dream job. We wish you well in your job hunt and invite you to get in touch if we may be of help. Good luck!